ZONG YIH Rubber
Is one of the leading manufacturers of custom molded rubber parts and rubber to metal bonded parts in Taiwan. Founded in 1978, engineers and customized rubber parts for ODM/OEM and it began by serving the wide variety of industries and manufacturers that make up the industrial heartland of Taiwan, afterward, extend exportation to over 20 countries in world-wide. ZON is fully integrated with capabilities from material to tool development through full production. At ZON, the range product lines covered most of applications in all industries.
Nowadays, ZON has over 150 employees and exceeded 84,000 square feet production area. Over last 4 decades, ZON has built a remarkable reputation in terms of its principles of Creativity and Quality-oriented. ZON also acquired IATF 16949:2016, ISO 9001: 2015 and ZON believes that its tremendous and continuous growth are coming from its promise to all clients that ZON only afford high quality and reliability products with reasonable pricing.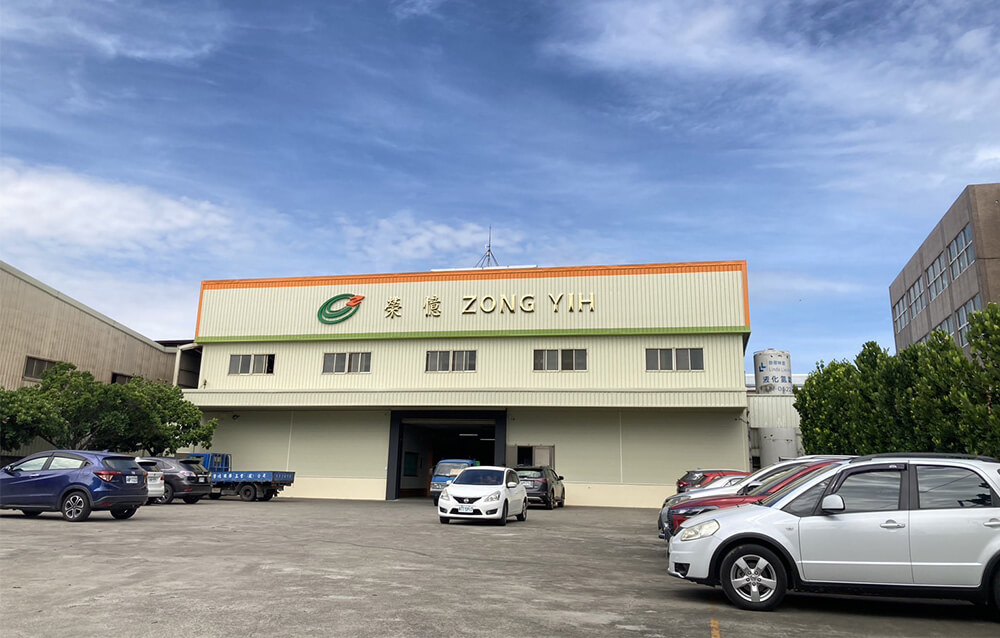 Zong Yih Rubber Industrial is one of the leading manufacturers of rubber products in Taiwan. We have a complete production line that enables us to independently carry out product research and development, design, and production. Additionally, we offer customized design and manufacturing services, allowing us to create various rubber parts to meet the diverse needs and requirements of our customers.
Our services include
01
OEM/ODM manufacturing services
With our production equipment and technical team, we can provide customized design and manufacturing services. We can tailor the process from the selection of rubber materials to product design, development, production, and packaging according to the customer's requirements.
02
Rubber product manufacturing
We can produce a variety of rubber products, including O-rings, seals, rubber pads, rubber hoses, and rubber gaskets.
03
Rubber product processing
We offer secondary processing of various rubber products, including cutting, punching, bonding, laser engraving, oiling, and painting.
04
Quality assurance
We have a complete quality assurance system that enables us to conduct various inspections and tests to ensure that our products meet customer requirements and relevant standards.
Our advantages include
01
Rich production experience
We have rich experience in rubber product production and can provide customers with professional technical support and solutions.
02
Advanced production equipment
We have introduced internationally advanced production equipment and technology to produce high-quality, high-precision, and high-reliability rubber products.
03
Professional technical team
We have a professional technical team that can provide customers with personalized product design and manufacturing services.
04
Comprehensive pre-sales and after-sales services
We provide comprehensive pre-sales and after-sales services, promptly responding to customer questions and requirements to ensure customer satisfaction.
05
Competitive prices
We can provide competitive prices by optimizing production processes and controlling costs while ensuring product quality to meet the needs of our customers.
1990

Increased advanced equipments & test instruments

1994

Cooperated with NCSIST to develop anti-vibration products, It has been successfully applied to the shock absorption and shock absorption of various precision machinery and sports equipment of large bridge support cushions.

1998

First factory – Headquarter – 28,800 sq. ft.Increased more sets of advanced production machines.

1999

Acquired ISO 9002 certification

2000

Cooperated with Taiwan Railway Administration

2001

Fully introduce MIS manufacturing information system management, not only computerize technology and related businesses, but also strive to streamline the operation process to ensure product delivery

2003

Acquired QS 9000 certification

2004

Second factory – 30,000 sq. ft.

2015

Obtained ISO/TS 16949 automotive quality management system certification

2019-2022

Third plant – 25,200 square feet
Obtained the latest version IAFT 16949:2016 certification

2023

Total Employees: > 150 employees
Annual Sales Turnover: US$17 million
Exportation Markets: > 20 countries in world-wide.
Total factories area: Approx. 84,000 sq. ft.
Total 64 production machines
Purchased Automated Injection Molding Machine to start the field of automated production