Automated manufacturing
To enhance efficiency, Zong Yih Rubber has invested in and implemented a series of automated equipment to ensure a smooth production process. Our automated production machines operate 24/7, manufacturing a large quantity of O-rings, increasing productivity, and ensuring quick product delivery.
We've incorporated an automatic screw sorting machine, which increases the utilization efficiency of screws, reduces potential errors, thus boosting our production capacity and product quality.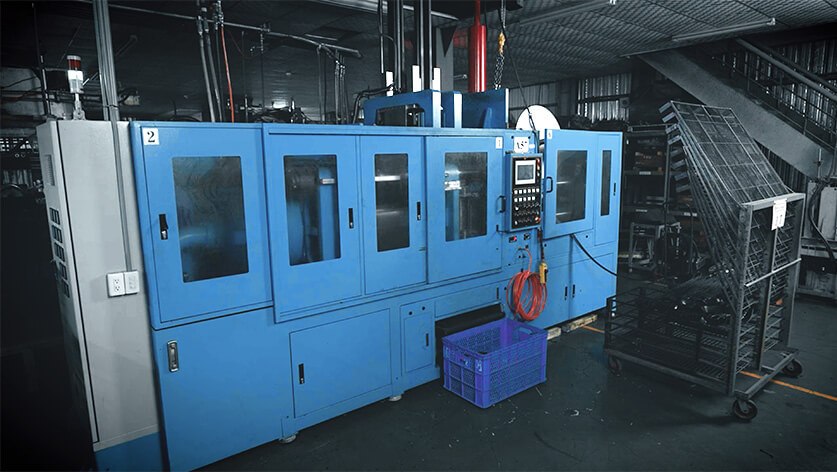 In addition, our automated sandblasting and adhesive application equipment enhance product processing efficiency while ensuring process consistency.
Zong Yih Rubber is committed to using advanced automated equipment to boost our production efficiency, reduce costs, and maintain competitiveness. We will continue to invest in new technologies and equipment to remain an industry leader.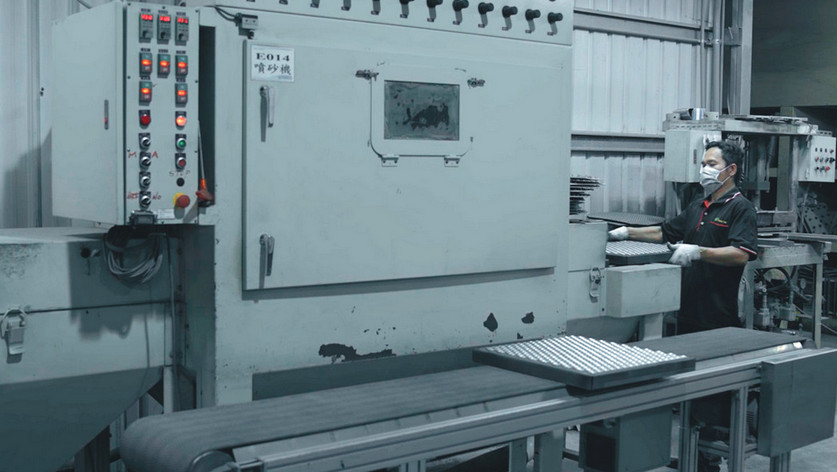 Compression Molding Machine
The factory has a total of 32 compression molding machines, including a large 1000-ton machine that can produce products measuring 1 meter by 1 meter.
1000T Compression machine 1 set
500T Compression machine 4 sets
300T Compression machine 12 sets
350T Compression machine 6 sets
250T Compression machine 2 sets
200T Compression machine 2 sets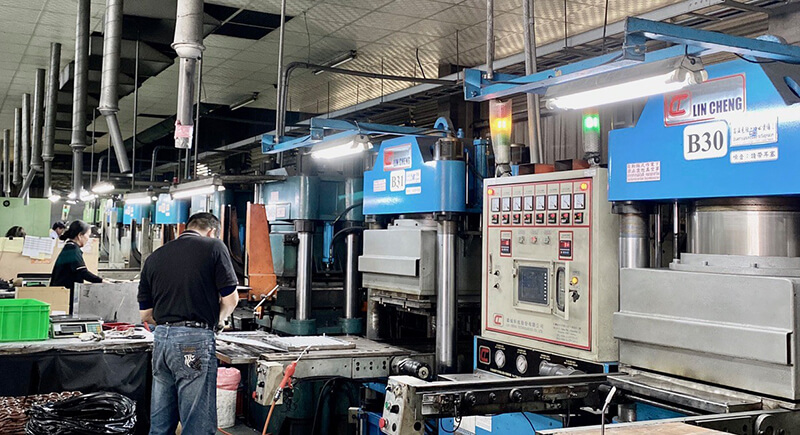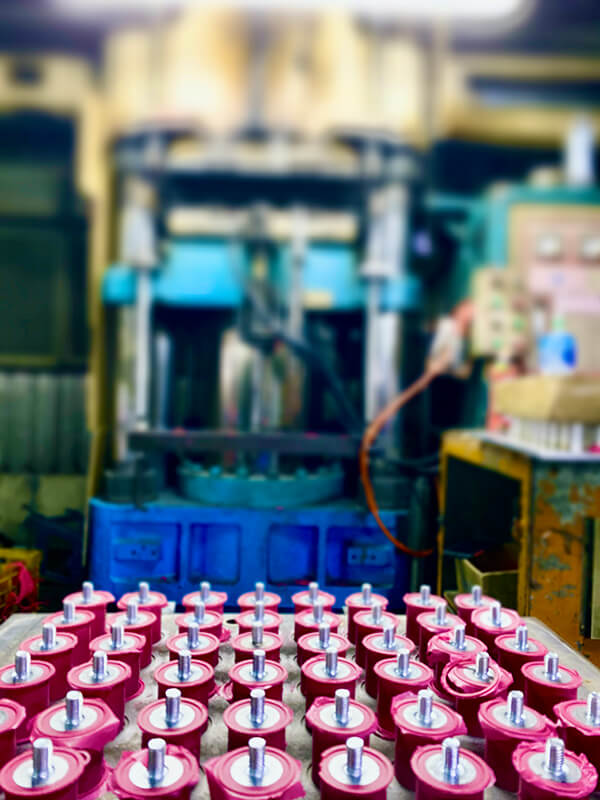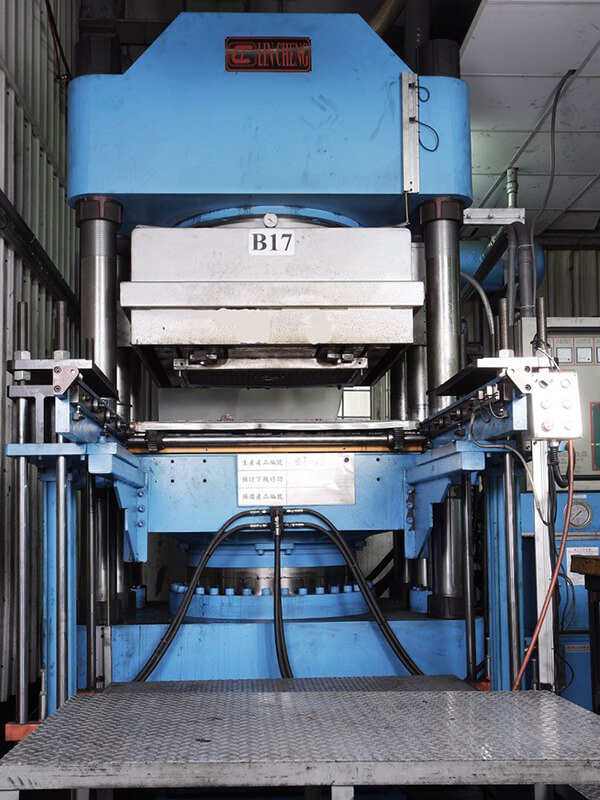 Injection Molding Machine
600T Rubber Injection Machine 2 sets
560T Rubber Injection Machine 1 set
500T Rubber Injection Machine 3 sets
500T Rubber Injection Machine 1 set (10,000cc )
500T Rubber Injection Machine 1 set (15,000cc )
450T Rubber Injection Machine 4 sets
350T Rubber Injection Machine 1 sets
300T Rubber Injection Machine 7 sets
250T Rubber Injection Machine 1 set
200T Rubber Injection Machine 3 sets
200T Silicone Injection Machine 1 set
300T Silicone Injection Machine 1 set
350T Silicone Injection Machine 1 set
300T Non-wastage compound injection machine 2 sets
350T Non-wastage compound injection machine 1 set
500T Non-wastage compound injection machine 1 set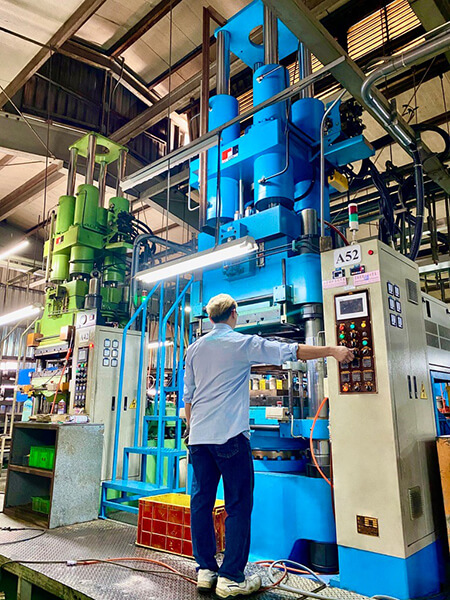 Compound Mixer
This is a Compound Mixer to process a wide variety of thermoset elastomers.
Including : NBR,HNBR,SBR,EPDM…etc.
Variety of thermoset elastomers can be handled through this machine to achieve the rubber's functionality & requirement.
As a leading rubber part manufacturer in Taiwan, our company has an advanced rubber compounding process that allows us to produce high-quality rubber parts that meet our customers' exact specifications. In this blog, we will explain the rubber compounding process and how it enables us to deliver outstanding results.
Rubber compounding is the process of mixing various ingredients to create a unique rubber compound. The rubber compound is a blend of elastomers, fillers, plasticizers, curing agents, and other chemicals that are carefully selected based on the desired properties of the finished product. The exact composition of the rubber compound depends on the application of the finished product, and it may take several iterations of the compounding process to achieve the desired properties.
At our company, we have an advanced rubber compounding process that starts with the selection of the appropriate elastomers. We work with a wide range of elastomers, including natural rubber, synthetic rubber, Each elastomer has its own unique properties, such as durability, elasticity, and resistance to heat and chemicals.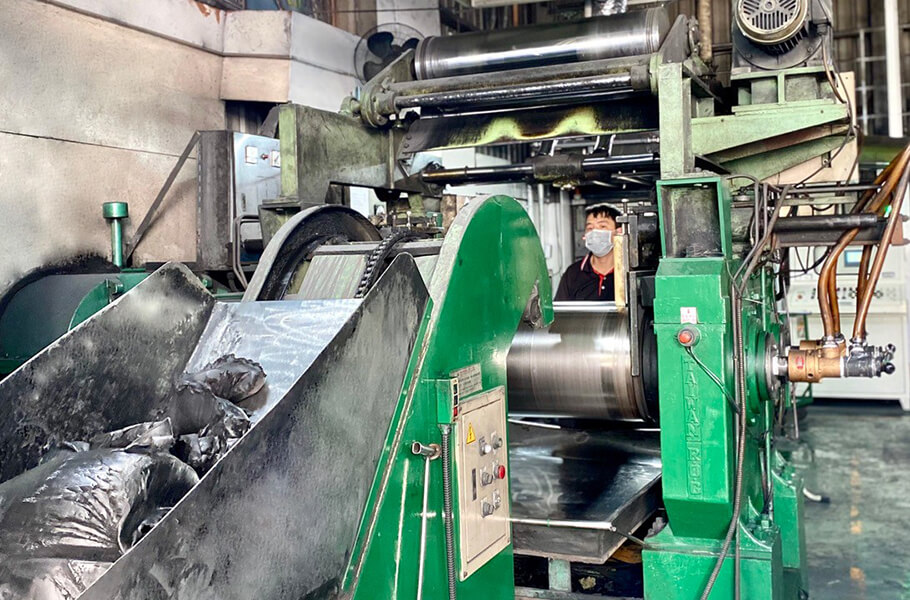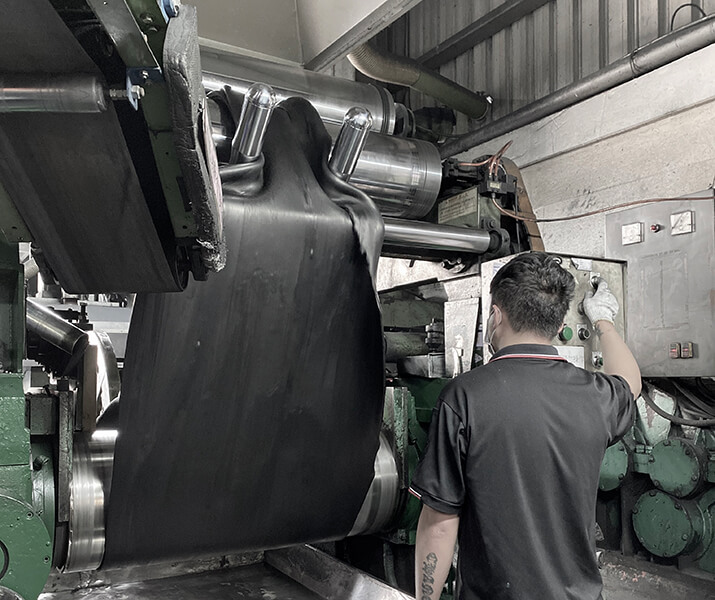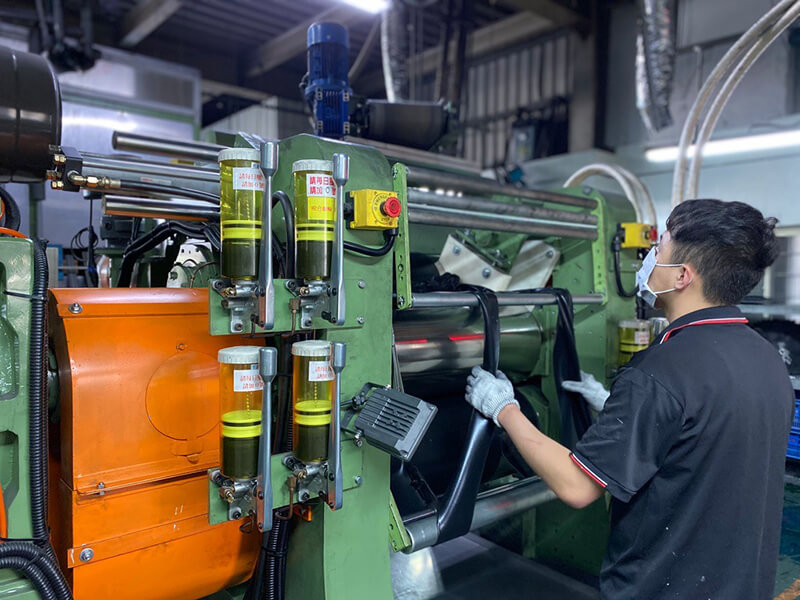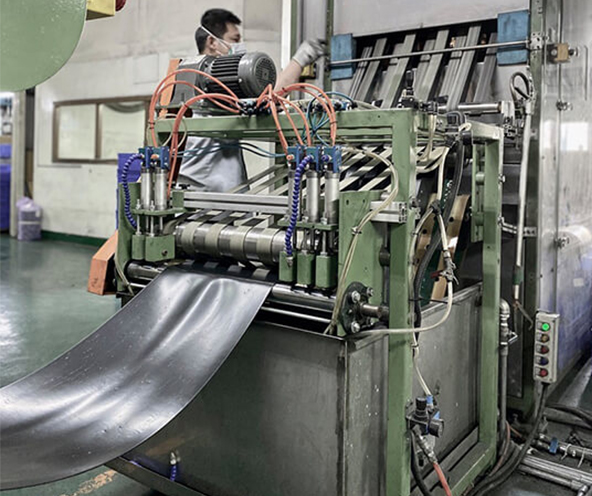 Nitrogen Frozen De-flashing Machine
The liquid nitrogen deburring machine is an advanced equipment used for rubber part processing. It utilizes the ultra-low temperature properties of liquid nitrogen to make the rubber brittle, and then removes the burrs of rubber products by using high-speed impacts of plastic micro-particles.
This technology can save more labor costs. The machine is equipped with automated controls, adapting to the size and shape of the rubber products, saving manpower and time costs. This method ensures the product is burr-free and provides a high-quality appearance.
Overall, the liquid nitrogen deburring machine is an efficient, precise, and non-damaging solution, bringing significant improvements to rubber product processing.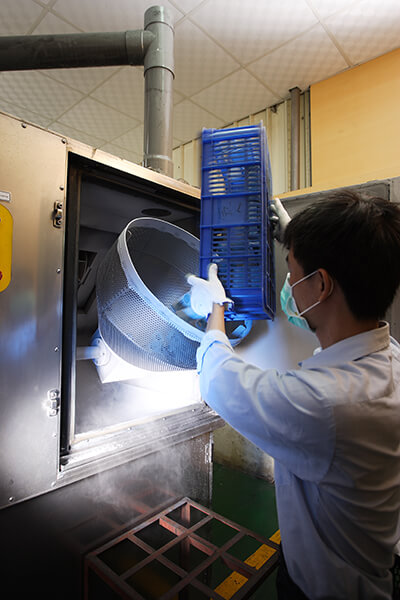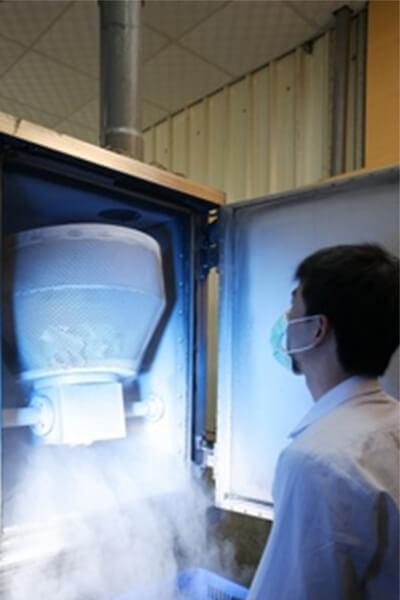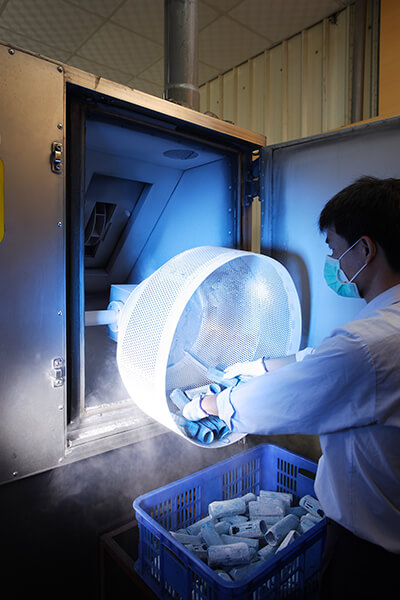 Trimming Machine
The Trimming Machine for rubber parts is an essential tool in the manufacturing and processing of rubber products. Its main functions include removing burrs from rubber products and treating lip edges to ensure the products have a burr-free finish and perfect sealing lips. The trimming machine boasts high precision and automated operation, enhancing production efficiency and ensuring product consistency and quality stability. Additionally, it has safety features designed to protect operators from accidental injuries. The trimming machine plays a pivotal role in the rubber product manufacturing process, ensuring top-notch product quality that meets customer expectations.