Taipei Automation Exhibition 2023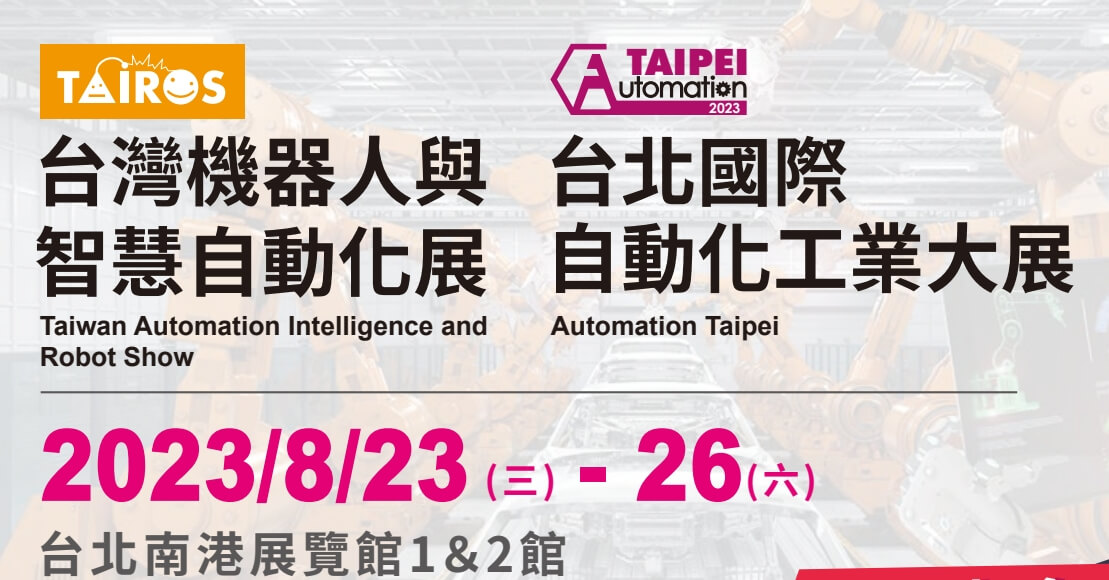 Date:2023/8/23 - 8/26
Time:9:30 AM ~ 5:00 PM
Location: Taipei Nangang Exhibition Hall 1 & 2
We are excited to announce that Zong Yih Rubber Industrial Co., Ltd. will be participating in the much-anticipated Taipei Automation Exhibition from August 23 to August 26, 2023. The exhibition, a prominent event in the industrial automation sphere, will be held at the Taipei Nangang Exhibition Center, Hall 1.
Zong Yih Rubber Industrial, a leading name in the industrial automation sector, will be showcasing its innovative products and solutions at Booth I1204.
The Taipei Automation Exhibition is a holistic platform that brings together various aspects of industrial automation, such as Industrial Personal Computers, Industrial Control Systems (PLC, SCADA, MES), Sensors & Motor/Actuator Drivers, and Embedded Systems. This year, it will also include new-age technologies like Artificial Intelligence (AI), Cloud Computing, Industrial Internet of Things (IIoT), and Virtual Reality/Augmented Reality, among others.
At Zong Yih Rubber Industrial, we believe in staying at the forefront of technology, and this event is a perfect opportunity for us to showcase our cutting-edge rubber products that cater to various aspects of automation and machinery.
At our booth, visitors will get an insight into the quality, durability, and performance of our products. Our team will be ready to answer questions, explain our product features, and discuss how we can meet the specific needs of different industrial applications.
In addition to industrial automation, the exhibition will also feature machine tool & machinery sector, including various machine tools and fine measuring instruments. This segment closely aligns with our mission of providing robust, high-quality rubber components for machinery, reinforcing our commitment to supporting the industry's growth.
The Taipei Automation Exhibition provides a fantastic platform for networking, discovering the latest industry trends, and exploring business opportunities. We are eager to connect with other industry professionals, customers, potential business partners, and share our knowledge and experiences.
We cordially invite all attendees to visit us at Booth I1204. Let's explore the future of industrial automation together, discuss potential collaborations, and shape the industry's future.
For more information about Zong Yih Rubber Industrial Co., Ltd. and our product offerings, please visit our official website here. Stay tuned to our 'Latest News' section for more updates about our participation in industry-leading events.
Join us at the Taipei Automation Exhibition 2023! We look forward to seeing you there!